Foster Martin White Rock Core Area Community Project
1484 martin Street, White Rock
Facilities
exercise room, party room, other
Description
白石镇核心区域,豪华3塔楼综合社区,Foster Martin,面朝大海!8月12日已经VIP预览!预购从速!
Updated July 19, 2017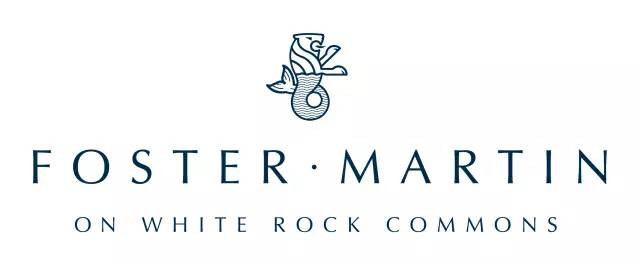 Foster Martin is a new condo development by Landmark Premiere Properties currently in preconstruction at 1484 Martin Street, White Rock. Foster Martin has a total of 334 units.
URBAN SOPHISTICATION, SEASIDE LIVING
Foster Martin will be an exceptional blend of uncompromised sophistication, urban connectivity and seaside living. Elegant architecture with views from every balcony of sunsets over the sea. A thriving urban community with everything you desire for mind, body and soul, near the beach. Two distinct lifestyle and design choices to define both your home and your sense of self.
That's freedom. And it's exquisite.
---
CITY BY THE SEA
Three blocks from the sea, Foster Martin's urban location in the heart of White Rock is steps from shopping, restaurants, and all the amenities of this thriving community.
---
---
THE ENVY OF THE LOWER MAINLAND
White Rock Commons, a new public plaza at Foster Martin for all to enjoy, represents a significant contribution to the future of White Rock and an anchor for the new urban centre currently planned by the city. With contemporary architecture, commerce and retail complemented by beautiful green spaces and public gathering places, Foster Martin on White Rock Commons is cultivating a vibrant urban energy in this city by the sea.
The community as a whole will enjoy the tranquil water features and pretty pathways providing access to the shops, restaurants and boutique wellness facilities of White Rock Commons. Living here means living well.
---
---
THE STUFF OF LEGENDS
A gleaming white, 500-ton boulder sits prominently on miles of sandy beach. So bright is the white rock that it was used by 19th-century sailors to guide them to shore. So prominent is the white rock that it is woven into the myths and legends of the local Coast Salish peoples.
That legendary white rock is now a modern-day beacon that shines luminously in its unusually sunny location, attracting bustling crowds to the pier and promenade that define seaside life here. A vacation destination since the turn of the century, holiday seekers came by train to visit the expansive beach and the celebrated pier, which opened in 1914. Both train and pier are still here today, and the holiday mood has never left.
It's a place where annual sandcastle competitions have garnered international attention since 1979. Where the biggest traffic jams are the lineups for fish 'n' chips and gelato by the pier. Where an urban sensibility exists for those who want it all – and all within reach of Vancouver's nightlife and cultural experiences.
坐落于白石镇核心区域的Foster Martin靠近白石海滩。白石镇三面环海,气候宜人,是加拿大著名的度假胜地。梦幻般的白石海滩,是休闲居住和度假的不二之选。Foster Martin 由三栋后现代主义风格的高层公寓组成,共334个单位。海浪形大厦墙体的独特设计与周边环境完美融合在一起。
设备齐全的健身房供您尽情挥洒汗水,安静的瑜伽室适合放松筋骨,还有会所厨房可以让您与您的宾客共享美食,我们的共享班车服务还可以带您到海边漫步享受近距离的海风。 Foster Martin 以无与伦比的奢华之选重新定义了海滨生活的奢华内涵,能满足您不同的生活风格与欲望,修身健体,享受生活乐趣,活出丰盛人生。
Map
What would you like to know?